Synergy Standards for Health
&

Safety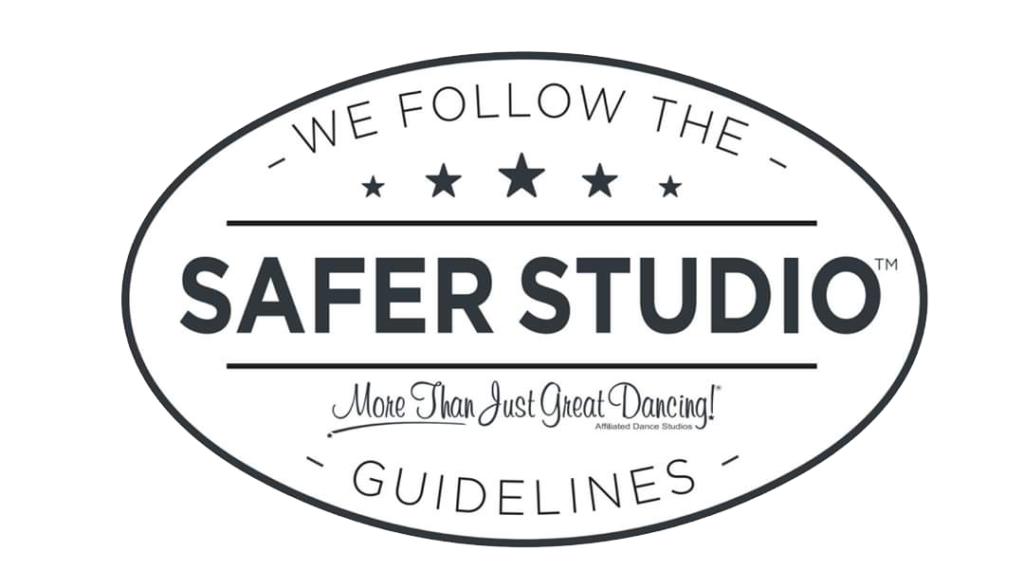 Synergy Performing Arts Academy is proud to follow the More than Just Great Dancing Safer Studio Guidelines which prioritize a hierarchy of safety and wellness measures including:
Wellness checks for staff
Frequent hand hygiene
Enhanced cleaning procedures
Please see below for the specific way Synergy is applying these guidelines for the current season.
Wellness
All staff will receive regular and continuing safety training as it relates to preventing the community spread of COVID-19 and any other illnesses.
Any staff member or student showing signs of sickness will be sent home.
Hygiene
Increased cleaning frequencies and sanitation procedures in high-traffic areas and high-touch surfaces of the studio such as doors, floors, stereos, and bathrooms.
Daily cleaning, including between classes, will occur on a regular schedule throughout the studio.
Professional cleanings by Jan-Pro, a professional cleaning company, will occur 3 times per week to keep the studio sanitized as much as possible.
Full-building sanitation spray has been completed.
Employees will wash their hands frequently and sanitize before and after each class.
Classrooms
Class sizes have been modified to reflect a 6-foot physical distancing pattern and floors will have markers to help students maintain boundaries as much as possible.
All equipment will be disinfected after each use.
Masks are encouraged for everyone while in the building, this includes in the lobby, restrooms, hallways, and all classes for dance, acro, musical theater, voice, acting, leadership, and private lessons.
Staff Guidelines
The office will be closed. Staff will take all their belongings with them to the classroom.
Teachers and assistants will not touch any student unless it's for spotting purposes in acro.
Staff will sanitize all surfaces touched during class at the end of each class, including pens, radio, doorknobs, room, floor, etc.
Wellness
Please keep your child home if:
Your child or someone in your household has a fever or respiratory symptoms.
Your child or someone in your immediate household has tested positive for COVID-19 in the last 14 days.
Your child or someone in your household has visited an area where there is "widespread sustained community spread" of COVID-19.
Hygiene
All students and attending live classes are strongly encouraged to wear a mask while in the building. This includes both private and group lessons for Dance, Acro, Musical Theater, Singing, Acting, and Leadership. Adults entering the building are also strongly encouraged to wear masks as well.
Hand sanitizers are available inside and outside the classrooms. Students are encouraged to wash their hands after class and sanitize before classes.
Classrooms
Please bring clearly labeled water bottles for your child.
Use a small cinch-sac style bag to carry shoes and class materials. Only bring what you need.
Drop off and Pick Up
Enter using the front entrance.
Parents should wait in their cars or outside during classes to maintain physical distancing.
Limit parent drop-off to one person whenever possible. Sibling visitors cannot be accommodated during this term.
Physical distancing will be observed throughout the studios, hallways, walkways, parking lots, etc.
All lobby waiting areas, kitchen areas, student study areas, business offices, etc. will be closed.